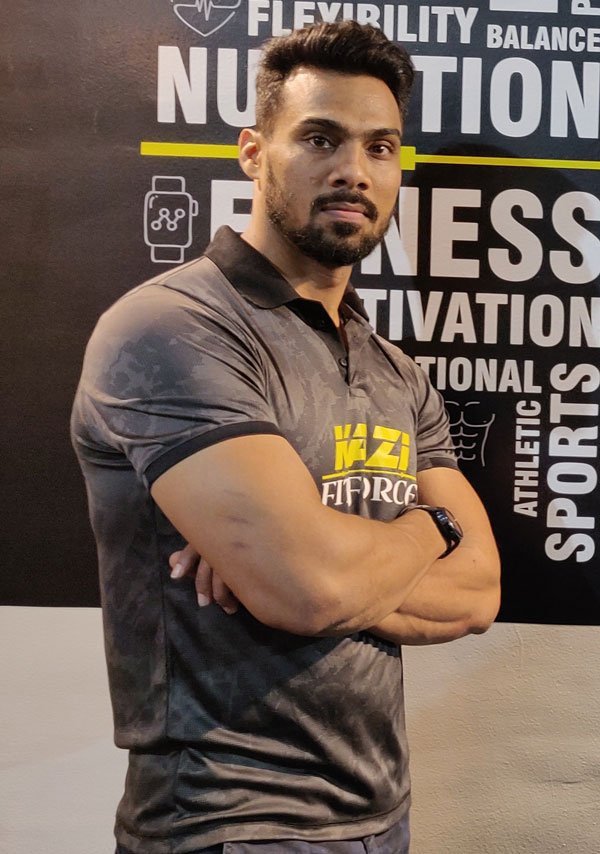 The ultimate lover and follower of sports & fitness from his childhood as Fitness Enthusiast, Nasir kazi itself decided to opt fitness as his complete career path. He was not really a very strong born child but was an amazing sprinter with state level victories. This passion driven child became a strong teenager with building his muscles and overcoming the physical weaknesses. At the small teenage only he decided that he would dedicate his career to fitness industry & followed by his decision, he started training his friends & colleagues for free. The journey of one of the most amazing fitness trainer as a personal trainer started here when they all started getting fabulous results out of his training. And the journey of an excellent coach started with his friends which is still on with numerous clients that also includes celebrities.
Today, Nasir is the founder of KaziFitForce
The company that promotes the fitness at its best and he also spreads his knowledge of more & experience of more than two decades. His expertise & experience of fitness as well as specialised trainings are not limited up to fit people. He has been the key reason of many clients' fitness post injury / surgery. He has the case studies of numerous clients in different categories such as regular fitness enthusiasts, sports, rehab, pregnancy etc.
He has been successfully running and managing gyms from many years. He also has introduced a niche supplement brand for the best quality supplement requirement fulfilment of the clients. He has also been running a special functional training academy for people who want to gain the knowledge of fitness or want to opt fitness as a career where the complete practical training is taught by Nasir himself along with theory understanding.